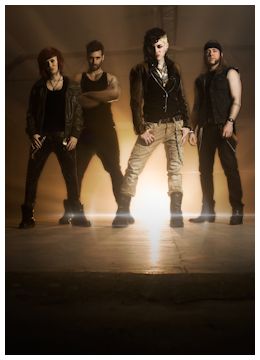 Careering into view like a raging typhoon, CHASING DRAGONS (pictured) are female-fronted full-throttle hard rock, with a defining punk undercurrent & moments of metal. Unafraid to step outside their realms of molten riffs, the unrelenting, rocket fuelled performance is something you could see Lemmy tipping his Stetson to in approval. The band joins SOS on the Dean Hocking Stage, Sunday.

LOCK UP LAURA formed in 2011 in Lincoln, have burst onto their local music scene & quickly had the wider public wanting to know more, including "who is Laura?". They release a full debut album in May this year & their soaring melodic vocals & crashing guitar riffs are a welcome addition to the Dean Hocking Stage line-up for Saturday at SOS.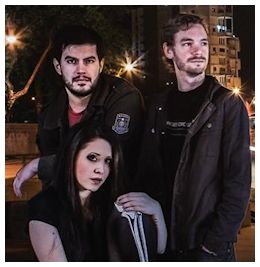 FEAR ME DECEMBER (pictured) is a power trio originating from Argentina. After recording their first EP, entitled "Who Cares?", the band started a 26-shows tour around Argentina which included numerous cities, provinces, plus Uruguay. In early 2014 they relocated to Manchester, UK, to continue their career & rapidly played lives shows in cities like Manchester, Leicester, Newcastle and Sheffield. We're delighted to have them open up the Dean Hocking Stage on Sunday.
The majesty & madness of TWISTED ILLUSION is hard to vocalise; a band with furious fire-bearing prog rock influences from Rush & Dream Theater, with technical prowess & a heart of fist-pumping hard rock. They're Manchester-based & we are very happy to add them as the opening band on our Saturday line-up at SOS.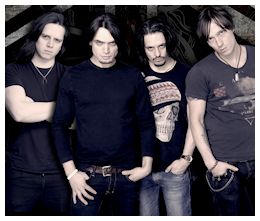 We are also delighted to add metallers REVERTED to the Metal Nation Radio Acoustic Stage on Friday night. This band is London-based, formed in 2010 & released a debut album "Sputter The Worms". They've supported both Evile & Fozzy in recent times, fast-building a great reputation for in-your-face metal akin to Metallica. The band brings a gritty edge to our Friday night line-up on acoustic.
SOS is presented by independent record label Rocksector Records & 2015 will be the 8th such event. Previous headliners include I AM I, GUN, Black Spiders, Heavens Basement, Absolva and Beholder.

In 2015, the event takes place on 17th - 19th July, and tickets which are already on-sale, represent outstanding value once again at £15 for a weekend, £10 for Saturday or Sunday single day tickets. Friday night is charged separately at £5 or for weekend ticket purchasers it's included in the price.