ANNOUNCEMENT 4TH MARCH 2015
SOS FESTIVAL ANNOUNCES MORE BANDS, AS TRIAXIS & FURYON HEADLINE FRIDAY & SUNDAY RESPECTIVELY! THEY'RE JOINED BY THE FOLLOWING BANDS ON THE DEAN HOCKING (MAIN) STAGE.... TYSONDOG, COLLIBUS, OBZIDIAN, SECRET RULE (Italy), AMETHYST, CAPTAIN HORIZON, former TOKYO BLADE frontman NICK HELLFORT (Germany), VICE, SISTER ROSE & KILL OR CURE.
MEANWHILE, ON THE METAL NATION RADIO ACOUSTIC STAGE WE'RE JOINED BY CHRIS APPLETON (ABSOLVA) & SPECIAL GUESTS.
CAPTAIN HORIZON WILL ALSO BE PLAYING A SPECIAL ACOUSTIC SESSION, FOLLOWING THEIR APPEARANCE ON THE DEAN HOCKING STAGE EARLIER ON THE SATURDAY.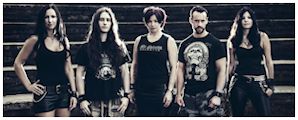 South Wales metallers TRIAXIS
are well-known to SOS audiences & by the time the festival comes around the band will have released their stunning 3rd album, the follow-up to the critically-acclaimed "Rage & Retribution" released in 2012.
TRIAXIS
will headline the specialist metal nature of our Friday line-up.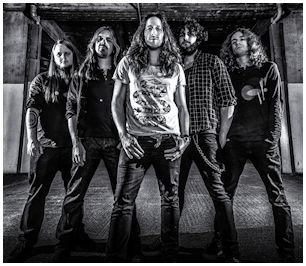 FURYON have the spent the past few years building a reputation as one of the most exciting bands to have emerged onto the metal scene & the recent 9/10 Powerplay magazine review of their new album "Lost Salvation" is testament to that.... "modern metal that Alter Bridge or Shinedown might produce.... a melodic edge but is deceptively heavy at times"
FURYON head up our Sunday line-up on the Dean Hocking (main) Stage. To watch their latest video "These Four Walls" CLICK HERE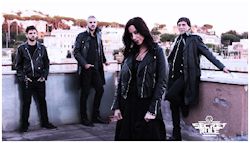 SECRET RULE hail from the Italian capital Rome & released their incredible debut album "Transposed Emotions" in February 2015 on Rocksector Records. They just recently received a re-sounding 9/10 album review & feature/interview in Powerplay magazine.. "great melody complemented by exquisite vocals (think Sharon Den Adel with Belinda Carlisle's vibrato)". To watch their latest video "I Don't Wanna Be" CLICK HERE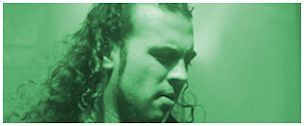 ABSOLVA frontman CHRIS APPLETON released a solo acoustic album earlier this year which raised a few eye-brows yet nevertheless won universal support & favour as firstly an accomplished solo project but also noted for the luxury of 2 special guests.. brother & ICED EARTH bassist LUKE APPLETON & WIZZ of Belgium band WIZZ WIZZARD. A short acoustic tour in UK & Europe was played & we're extremely happy to say that the line-up will reunite for a performance at SOS Festival as part of our Sunday line-up on the Metal Nation Radio Acoustic Stage. To watch Chris' video "No Tomorrow" CLICK HERE
All the above bands join the previously announced Saturday headliner - former Iron Maiden vocalist BLAZE BAYLEY who plays an exclusive "Silicon Messiah" 15th Anniversay show.
SOS is presented by independent record label Rocksector Records & 2015 will be the 8th such event. Previous headliners include I AM I, GUN, Black Spiders, Heavens Basement, Absolva and Beholder.

In 2015, the event takes place on 17th - 19th July, and tickets which are already on-sale, represent outstanding value once again at £15 for a weekend, £10 for Saturday or Sunday single day tickets. Friday night is charged separately at £5 or for weekend ticket purchasers it's included in the price.

Our special thanks go to our partners Powerplay, Get Your Rock Out and Metal Nation Radio for their valued support, & also to Hydra Pro Bookings for their kind assistance.