Radcliffe Civic Hall
Address : Thomas Street, Radcliffe, Manchester. M26 2UH.
Description : a large hall with an old-school venue vibe to it. It's hosted many live acts over the years, both UK & international. The main hall is the focal point, with large stage, separate bar & food area if required.
Stage dimensions : 5.5m x 4.5m (see also full plan at the bottom of this page).
Backstage : 2 decent-sized dressing rooms, larger chill-out room, toilet & kitchen facilities.
Merchandise area : at the back of the hall. Ample space & display boards provided.
Technical spec :
PA System :
Mackie 18" Sub Bass Bins x 4
Mackie 15" Full Range Tops x 4
Monitors :
Laney 12" Powered Monitors x 4
Stageline 15" + Sub Drum Fill x 1
(Additional Side fills Optional but not always necessary)
Desk & Rack Gear :
Allen & Heath 16/24 Desk
Peavey EQ x 3
Behringer Compressor x 2
Behringer Gate x 2
Zoom Multi Effects Rack
Mics :
AKG D112
Shure SM 57s x 4
Shure SM 58s x 4
Shure Condenser x 2
Sennhiser Clip-ons x 2
Wharfdale Clip ons x 4
Wharfdale Condenser x 2
Wharfdale Kick Mic x 1
Lighting :
4-Bank T-Bars 56 LEDs x 2
Single 56 LED Spots x 2
*Plus large selection of old school par cans & effects*

Backline :
For SOS Festival, we provide virtually all basic backline for ease of use & efficient change-overs.
Drums :
Pearl BLX Drum Kit : Kick Drum, 1 Rack, 2 Floor
Hardware Available on request
Guitar :
Marshall 4x12 Cabinets x 4
Peavey 4x12 Cabinets x 2
Bass :
Gallien & Krueger 8x10 x 1
Laney 2x10 x 1
Ashdown MAG-300 x 1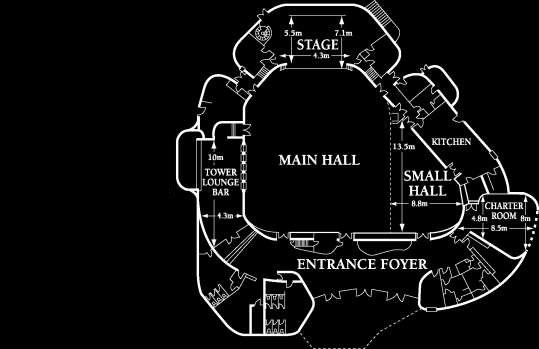 SOS Festival is run in association with