WELCOME TO SOS FESTIVAL 2013!
SATURDAY 20TH JULY

SUNDAY 21ST JULY

HEADLINER


For the 1st time ever we're able to bring to SOS Festival the founder-member & original singer of the absolutely legendary AC/DC........ Mr Dave Evans. Dave was predecessor to Bon Scott & following his time with AC/DC went on to star in his own bands & solo work, touring Australia, Europe & the United States. In April 2009 his incredible "Judgement Day" album had its' UK release & both that year & in 2011, Dave toured with his UK Badasses. On the more recent of those tours the UK Badasses comprised members of Manchester's own Absolva & it's Chris Appleton, Martin McNee, Tom Atkinson & Dan Bate who again will be hitting the stage with Dave at SOS Festival. Expect an explosive performance including Dave's original material but also a handsome collection of AC/DC songs from Dave's era with the band & also that of Bon Scott.

After a hiatus enforced by the departure of lead guitarist Will Reece, Babylon Fire have come back on the UK metal scene with an inspired vengeance with a debut full length album called "Dark Horizons" which was released on Rocksector Records in November 2012. That album has received genuine critical acclaim, prompting valid comparisons with collosal metal artists such as Stone Sour, Machine Head & Five Finger Death Punch. Babylon Fire played SOS in the festival's early years & now return as genuine headliners, armed with a modern metal album locked & loaded like an exocet missile. Now a 4-piece band, Rish Mehta, Ryk Swillo, Mark Dunford & Mark Cooper are armed & extremely ready.


X-UFO feature of course former members of rock legends UFO - Laurence Archer, Danny Peyronel & Clive Edwards, together with Rocky Newton from Michael Schenker Group. These guys breathe new life into the classic UFO repertoire & between them have played with some of the biggest names in the business - Phil Lynott, Heavy Metal Kids, Pat Travers, Uli Jon Roth, Michael Schenker & more.


2013 will be the 2nd successive year at SOS for Triaxis who have taken the metal scene by storm during recent months following the release of their highly-acclaimed 2nd album "Rage & Retribution". With previous appearances at Bloodstock Open Air & Hammerfest, plus a 2nd Hammerfest show & Wizzfest in Belgium in 2013, the band is no stranger to the festival circuit & the SOS audience should be ready for yet more blistering metal riffage & outstanding vocals.


Exit State are regulars at SOS Festival & all seeing them previously will testify to high energy, captivating performances. This will be a special time this year for the band who will be armed with a brand new 3rd album which we know will project Exit State to another level. With previous multiple videos appearing on Kerrang TV including a no.1 slot on the request show, plus a tour in 2012 with legendary former-UFO & Scorpions guiarist Michael Schenker, the band is primed for more success in 2013.


Bull Riff Stampede, based in the South West of England, will be bringing a real edge to SOS Festival, with sheer power & aggression plus the same exuberance which saw them deliver a widely-praised performance at Bloodstock Open Air last year. 2013 looks bright as the band looks forward to promoting their "Scatter The Ground" album, will be playing Wacken Open Air & we'll of course be extremely happy to welcome them to our metal day at SOS Festival also.

Classic rock fans of bands such as The Black Crowes, Free & Bad Company should expect to be thrilled by Irish rockers Sweet Taste, especially if press coverage is anything to go by..

"The band's Aerosmith-meets-Zeppelin vibe definitely does leave a sweet taste in this bitter old rock n roll heart". Mark Ashby - Planet Mosh.

"Irish boys Sweet Taste are snapping at the heels of The Black Crowes with their swagger and groove" Viki Ridley - Rushonrock

Incassum released their debut full length album on Rocksector in November 2012 & re-iterated what many of us already knew - this technical & progressive melodic death metal band is of the highest order. With one of the very best female growlers in the business at the front, who also happens to sing clean vocals with equal skill, Incassum are an exciting live act. Welcome back to SOS!
| | | | |
| --- | --- | --- | --- |
| FANTASIST | | MWP | SINNERGOD |
| TEN BY TEN | MASSIVE WAGONS | I.C.O.N. | CANDID INIQUITY |
| EOCENE | AFTERDOWN | SOLDIERFIELD | EPITAPH |
| SPILL SIXTEEN | |||||||||||||||||||||||||||||||| | |||||||||||||||||||||||||||||||| | ASYLUM CITY ZOO |
| | |
| --- | --- |
| SATURDAY 20TH JULY | SUNDAY 21ST JULY |
| | |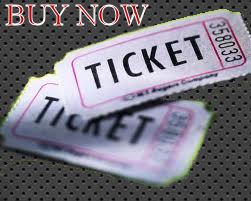 ONLY £10 FOR A SINGLE DAY
£15 FOR TWO DAYS
NO BOOKING FEE | NO POSTAGE CHARGE

---

2 STAGES | ALL AGES | AMPLE FREE PARKING
EASY TRANSPORT LINKS | DRINKS PROMOS
NEARBY CHEAP HOTELS

---
Presented by independent record label


in proud association with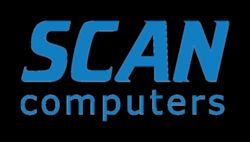 www.scan.co.uk
SOS Festival rock chick.. Jessica Jones as photographed by Mark Coxon of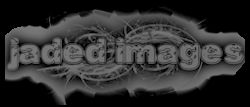 ---