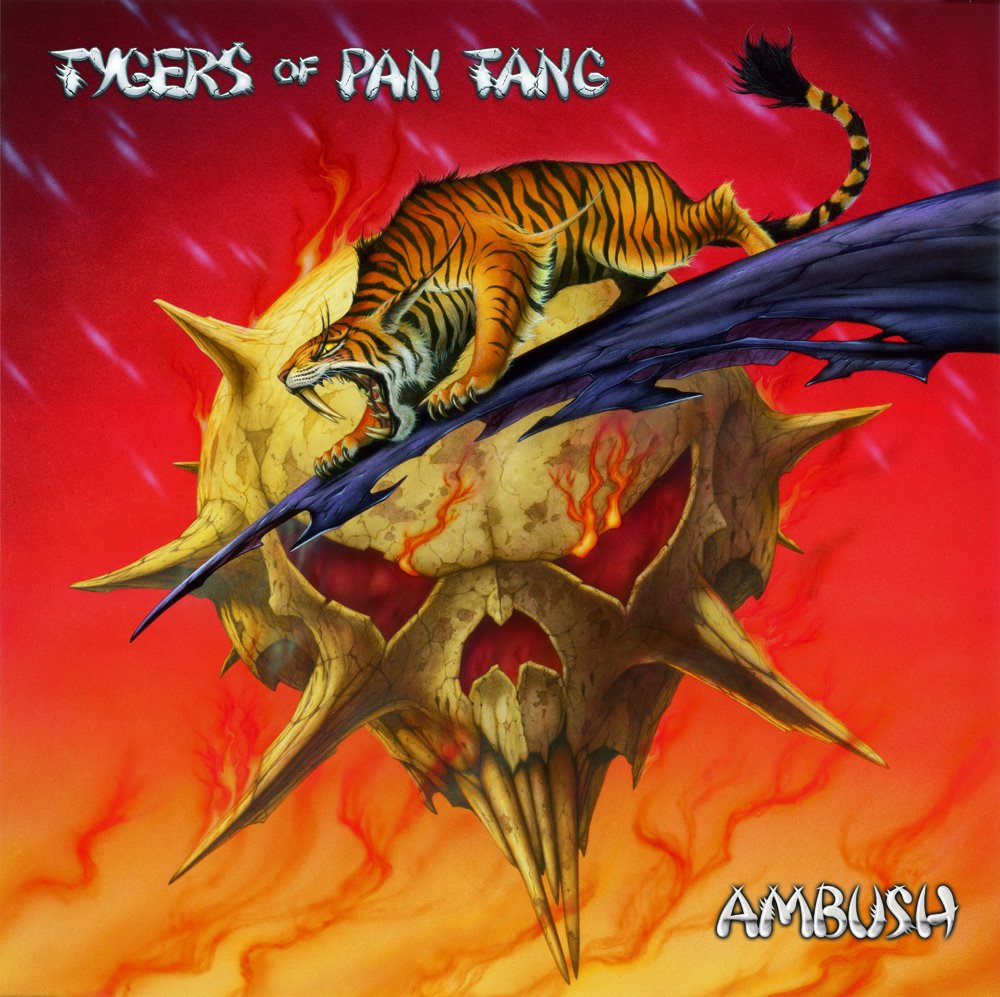 "a strong release that sounds fresh & vibrant whilst paying homage to the band's rich legacy" Fireworks
"Ambush stands proudly alongside anything in the band's back catalogue" Powerplay
"the best Tygers voice in years" Metal To Infinity. Read more....
"the dual guitar that sounds so evident on those early albums is back again with a vengeful hunger" Metal Talk. Read more....
"crunchy guitars, hard drums & most of all awesome vocals" LiveReviewer.com Read more....
"their professional attention to detail - another timeless quality the younger acts should aspire to become" Eternal Terror Read more....
"the closest thing to a classic" Metal Temple. Read more....
"on These Eyes & Man On Fire it's impossible to imagine anyone else complementing Robb Weir's signature guitar sound.. Ambush is all about the future now.. Meille has truly earned his Tygers' stripes" Rushonrock.com Read more....
"this Tyger is all 2012 & sounding mean.. well played & well written contemporary metal" Featured album at Total Rock Radio. Read more....
"this truly is a first class effort" Sea Of Tranquility. Read more....
"songs that can compete with their most famous numbers any day!" Festival Photo. Read more....
"the songs are strong, full of life & energy with great riffs & some awesome hooks" Sinister Angels Realm Read more....
"the song writing is tight, it's clean & as great as ever, perhaps better. The production of the album is second to none" Rock Fusion. Read more....
"true working class heroes, playing no-nonsense meat-and-potatoes heavy metal.. a solid, old school metal album" Classic Rock
"still a band to be reckoned with" Powermetal.de
"loving the album, one of the best of the year so far" Jeff Collins, Sunshine Radio
"without a doubt, the best Tygers album of all time" Mayfair Mall Zine. Read more
"everything about this album appeals" Destructive Music. Read more....
"Speed does exactly what it says & could easily have been lifted from the Wild Cat album, such is its' rawness & contains a stratospheric vocal from Jacopo" Planet Mosh. Read more
Interview with Robb Weir, by Sea Of Tranquility, at SOS Festival. Read more....
"know the game & play it to perfection.. heavy riffs mixed with sexy high vocals create a vibrant sound to whet the appetite" Get Ready To Rock, live review from SOS Festival. Read More....