WELCOME TO THE 7TH SOS FESTIVAL
AT RADCLIFFE CIVIC, NTH.MANCHESTER

28th January 2014 : SOS Festival "Summer Horror" brings yet more exciting news for rock & metal fans, with some inspired choices to add to our line-up. We're delighted to welcome SAVAGE MESSIAH, LORD VOLTURE, FAHRAN & SKAM.



Formed in London in 2007, Savage Messiah play imaginative & versatile thrash metal, with a dedication to 100% heavy metal music. They've successfully launched 3 official releases, the latest of which is "Plague Of Conscience" with a release date 10th March 2014. They're an experienced & accomplished touring band with a bright future & they're most definitely a very welcome enhancement to our Saturday line-up. Savage Messiah on Facebook




A heavy metal outfit in the mould of Priest, Maiden & Iced Earth, Lord Volture from the Netherlands will fit in perfectly to SOS Festival. They were formed in 2010 when they explosively released a debut album featuring Jeff Waters of Annihilator. They're now heading towards their 3rd release & have toured Europe-wide steadily building the excellent reputation they so richly deserve. Lord Volture website

Fahran are Matt Black (lead vocals), Jake Graham (lead guitar), Chris Byrne (lead guitar), Josh Ballantyne (bass), JR Windsor (drums). They're currently working on a new album with a release date of April 2014, and playing as many shows as possible, whilst honing their sound & performance beyond their years. A new track from the album can be viewed at youtube, plus more info, via their website.
Fahran website

Formed 5 years ago by Steve Hill (guitar), Matt Gilmore (bass) & Ray "X-ray" Peverill (drums), SKAM are a 3 piece hard rock band from Leicester. With over 400 gigs to their name including shows in every UK major city, this is a crack live unit with a stage show second to none. Influenced by bands such as AC/DC, Iron Maiden & The Foo Fighters, the band have a reputation for delivering no-nonsense, gutsy, classic British rock. SKAM website
TICKETS ONSALE NOW!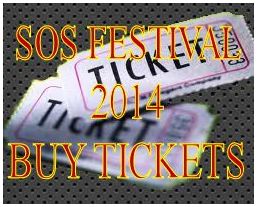 £10 FOR A SINGLE DAY
£15 FOR TWO DAYS
NO BOOKING FEE | NO POSTAGE CHARGE

---

2 STAGES | AMPLE FREE PARKING
EASY TRANSPORT LINKS | DRINKS PROMOS
NEARBY CHEAP HOTELS

---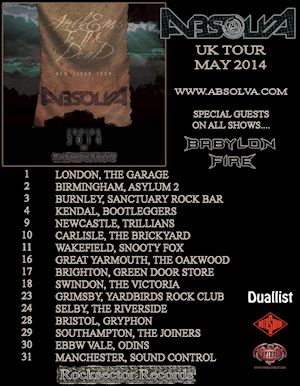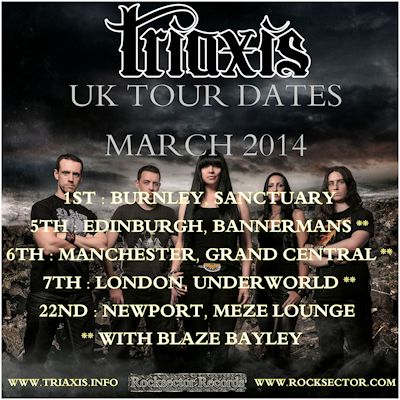 IF YOU'RE IN A BAND & WANT TO PLAY SOS FESTIVAL, PLEASE EMAIL MARK(AT)MWAWEB.COM & TELL US ABOUT YOUR BAND, GIVE US LINKS TO LISTEN TO YOUR SONGS & WHY WE SHOULD REALLY WANT TO BOOK YOU