5TH NOVEMBER 2014 : GARAGEDAYS RELEASE VIDEO FOR "NEVER GIVE UP" taken from the album "Passion Of Dirt".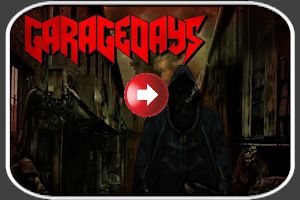 Expect confirmation of forthcoming European tour dates soon.
PRESS RELEASE 17TH FEBRUARY 2014
Austrian hardrockers GARAGEDAYS sign with Rocksector for the release of their "Passion Of Dirt" album on 28th April 2014 and announce shows as special guests with Jake E. Lee's Red Dragon Cartel
Austria's Garagedays have signed with Rocksector for the release of their 2nd official album "Passion Of Dirt". The band co-produced the album with Ralf Scheepers of Primal Fear who also added his outstanding vocal talents to 3 songs, whilst mixing and mastering was undertaken by Andy LaRocque (King Diamond).
Garagedays was formed in 2005 by frontman Marco Kern and following a small number of line-up changes various demo CDs were produced, leading to "Dark and Cold" which became the band's debut official release with Massacre Records in 2011. Their promotion of the debut included a European tour with death metal legends Master.
Following on from the success of the first album the band has worked hard with live shows and brought together the right team to help push on to the next level hence the involvement of Ralf Scheepers, Andy LaRocque, new management and now the completion of a worldwide deal with Rocksector Records.
"Passion Of Dirt" is introduced with a free mp3 download of the track "Never Give Up". Mark Appleton of Rocksector has this to say.... "In Garagedays the label has acquired an incendiary live act who has come up with an asbolute winner of an album. The free track Never Give Up reminds me of Accept at their very best, with a small dash of Motorhead vibe which I think will prove irresistible to real fans of hard rock / classic metal"
The free mp3 "Never Give Up" is available HERE AT SOUNDCLOUD whilst the album is set for release on 28th April to coincide with the confirmed dates as special guests with Jake E. Lee's band Red Dragon Cartel which is attracting great attention currently....
May 27th : Germany, Aschaffenburg, Colo-Saal
May 30th : Austria, Vienna, Szene
May 31st : Germany, Munich, Backstage
June 1st : Germany, Iserhagen, Blues Garage
Band members....
Marco Kern (lead vocals and rhythm guitar), Dominic Eder (bass), Rene Auer (lead guitar), Matthias Mai (drums)
All songs written by Garagedays.
The band has produced a trailer video for the album which can be viewed at youtube here.... http://youtu.be/KkMaOw3LQR4
Band website: www.garagedays.at Label website: www.rocksector.com
For interviews/reviews/airplay please email Lynne Hampson at Rocksector Records - lynnepr99(at)yahoo.co.uk
<![if !supportLineBreakNewLine]>
<![endif]>

LISTEN & DOWNLOAD THE SONG "NEVER GIVE UP"Garagedays
WATCH THE "PASSION OF DIRT" ALBUM TRAILER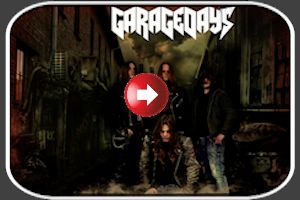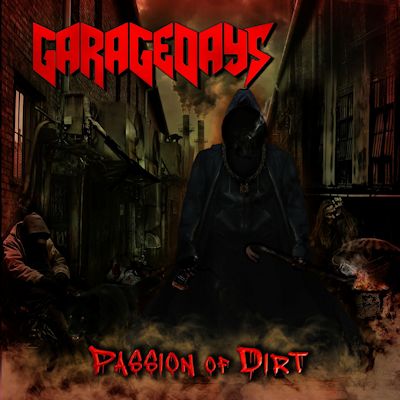 ALBUM COVERART BY JOBERT MELLO OF SLEDGEHAMMER GRAPHIX
"Passion Of Dirt" - release date 28th April 2014
1. It Rules
2. Never Give Up
3. Road To Madness
4. Razorblade
5. Passion Of Dirt
6. Streets
7. Bleeding Days
8. The Unknown Feeling
9. Scars Of Life
10. Inject