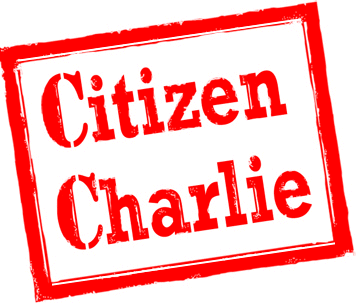 HOMEPAGE | MUSIC | HOME | MUSIC | GALLERY | TOUR DATES | BIOGRAPHY
Biography
~ "a voice pitched somewhere between the scorched fury of Courtney Love and the glacial cool of Amy Lee" Classic Rock magazine (review of debut album) ~
~ Exhilirating, rasping scratchy songs that ooze confidence & rough-cut, road-tested quality" Powerplay magazine (review of debut album) ~
~
"A Fireball of retro rock intent....
brattish personality seeps through every second of the eleven tracks.... when Forsberg moves into rock ballad territory on 'Out Of This World' .... she could be less a Scandinavian Joan Jett, more a Nordic Pat Benatar."
Classic Rock magazine (review of "Up Yours") ~
~ "
This lot have a real rock 'n' roll attitude. No, it goes further: they've the musical cool to back up that attitude." Malcolm Dome - Total Rock Radio ~
~ "Plenty of attitude, edgyness, and balls from this female fronted band. Think Joan Jett, Courtney Love, Shirley Manson, and the Runaways and you get the idea..." Andy Fox - GTFM Radio ~
Citizen Charlie is a rock band based in Oslo, Norway. The band is fronted by lead vocalist Charlie, influenced by some of the more edgy rock performers such as The Hellacopters, Joan Jett & Hole. Citizen Charlie oozes attitude & delivers a gnarly, road-tested rock, tinged with punk sensibilities.
Charlie started her musical career in a band called Charlie's Drugstore, after originally working the circuit in Atlanta, USA around 1999. She co-wrote all the songs, touring in both Norway & Northern Europe. The band signed to an independent record label but eventually the band members went their separate ways & Charlie decided to work on a solo project. Charlie began writing with long-time producer Arvid Solvang & the resulting self-titled record "Citizen Charlie" was self-released in 2008. This is what Classic Rock Magazine had to say about this album ....
"At a time when credible female rockers operate in the shadows of Lily Allen, a breath of fresh air comes in the form of Citizen Charlie - a raven-haired Norwegian warrior princess whose mission to match the achievements of Led Zeppelin and AC/DC "or die trying" doesn't sound half so ridiculous after you've heard her debut album. With a voice pitched somewhere between the scorched fury of Courtney Love and the glacial cool of Amy Lee, Citizen Charlie clasps the listener's testicles from the riff-raff opener Pulling Out Your Nails - and proceeds to twist them throughout a record that jolts, sneers, clatters and chastises, before drowning in a pool of its own oestrogen. Cover your groin, but be sure to open your ears." (7/10 Reviewed by Henry Yates).
Charlie then sought out working partners to push her career further & early in 2009 struck a development/management deal with Rocksector Records who instantly saw the potential in the songs & album. Rocksector organised UK tours for Charlie in 2009 (February & September), the second of which very clearly building on the early promise of the first & featured Falling Red as main support band. Charlie then returned to the UK in July 2010 to play a 9 date tour including a performance at SOS Festival in Manchester, headlined by Black Spiders on day one & former Iron Maiden frontman Blaze Bayley on day two. The tour also included an opening slot with Tigertailz in Newcastle…
~ "At a time when female rock singers are a rarity, Charlie has the rock & roll swagger of Joan Jett with a voice that is also reminiscent of the ex- Runaway, with a little Patti Smith thrown in for good measure. Dripping with sarcasm "Rock and Roll Poser" is a 'tongue in cheek' commentary on male musicians & definitely brought a smile to my face" (live review by Rockofthenorth.com) ~
A 3 track EP "Until The Day" was released to coincide with the 2010 tour, including one brand new track "Until The Day" plus 2 songs from the debut album.. "Cheater" & "Pulling Out Your Nails".
Now on the Rocksector label, Charlie's second album "Up Yours" is set for release on 11th October 2010 & features 11 tracks, opening up with "Until The Day" from the EP & continuing to kick & snarl through a collection of instantly catchy & memorable commercial rock songs.
A further tour of the UK is confirmed for July 2011, with special guests & labelmates Velvet Star, including a date in Selby, opening for Tygers Of Pan Tang & SOS Festival in Manchester headlined by GUN.
Charlie Forsberg - Vocals
Ola Hakon Svendsen - Guitar
Niko Grasaasen - Guitar
Jon Øyvind Nordby - Bass
Fredrik A. Olsen - Drums
All content on this web site is Copyright Rocksector : 2005-201